Best Prices For Limited Stock Test Benches
A special bench for testing electronic unit injectors and unit pumps
With the patented cam box, it is very easy to install and remove the injector.
Stroke adjustment is easily made up to nine steps.
You can easily create your new test plans.
Optionally, it has a modular design suitable for testing special types of injectors such as F2, ISX, CAT 3500 and QSK.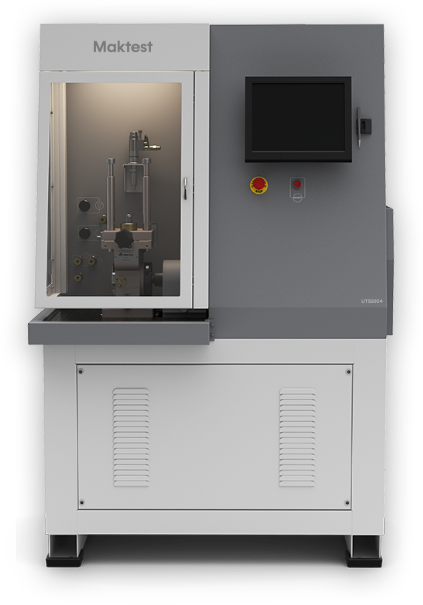 F2 Adapter ( KO2039) Kit Gift with UTS 1004
UTS1004 is the first choice of the hundreds of Fuel Injection Specialists around the world.
KO2039 is delivered together with F2p adapter sleeve for pumping injector and F2e adapter sleeve for non pumping injector, complete for testing F2 system in one set up.
UTS1004 can test total delivery amount, injected delivery amount nozzle response time (NRT) of F2p pumping injector.
KO2039 F2 Adapter gift has high pressure rail to that can control pressure up to 2200 bar.
UTS1004 can test injector delivery and return flow of F2e non pumping injector.